Resin Pathway Installations
Resin-bound Paths and walkways surfaces are becoming more and more common. They are created by combining resin with aggregate, often crushed stone or gravel, to provide a textured, slick-resistant surface that is safe for adults and kids.
Resin-bound paths can be the best choice if you seek a fashionable, contemporary surface for your garden path. Paths made with resin are strong, long-lasting, and simple to maintain. Additionally, they enhance any garden or outdoor area.
We can build resin stairs in addition to walkways, which may complete the appearance of your outdoor area. Never hesitate to contact us to discuss how we can help and schedule your free onsite survey.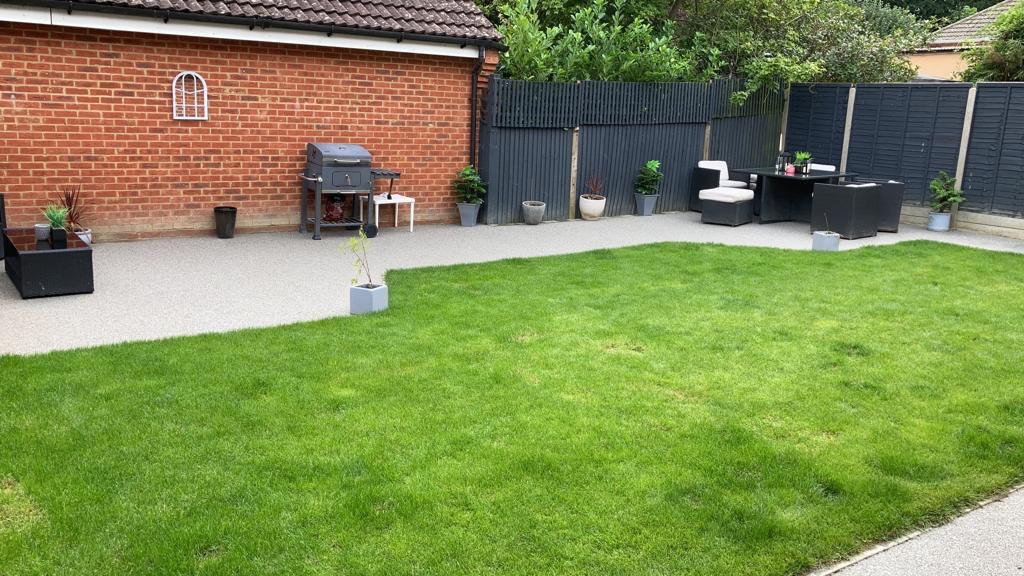 How Soon Can You Walk On A Resin Path?
You can usually walk on a resin path on the day of installation. It's best to wait at least 24 hours, though, before you walk on the path. This will help your resin path set and it'll be less likely to crack or damage the surface.
What Is The Difference Between Resin And Tarmac?
Resin is a synthetic material that is often used for driveways because it is very durable. Resin is often coloured with pigments so there are a wide variety of colour choices available. Tarmac is also durable but is not so aesthetically pleasing as resin.
Resin Bound Paths Near Me
Resin Driveways Newport covers all of Newport and the surrounding areas. If you searched for 'Resin Paving Contractor Near Me 'and our site came up, then we cover your area. Please get in contact to discuss your project and how we can serve you.